Happy Tuesday!! It's been an interesting few days - between my dad's birthday on Sunday, my birthday on Monday and an assortment of fun and oddities. I'll do a birthday weekend recap later in the week. :-) Have you entered my
SodaStream giveaway
yet? You have until Thursday night!
This week I'm sharing one of my favorite summer desserts. Grilled pineapple. Quick, easy and a crowd pleaser.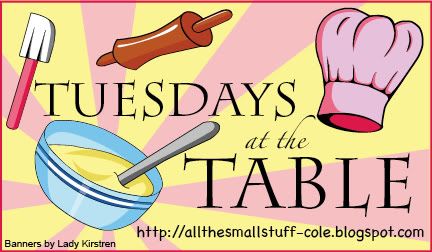 Grilled Pineapple
1 large pineapple, peeled, cored and cut into 1 inch thick slices
3/4 cup tequila
3/4 cup brown sugar
1 1/2 teaspoon vanilla extract
1/2 teaspoon ground cinnamon
vanilla ice cream
Mix tequila, sugar, vanilla and cinnamon together until sugar is dissolved. Preheat Grill. Place pineapple on grill and baste with tequila mixture while grilling. Turn occasionally. Grill about 10 minutes. Serve hot topped with a scoop of ice cream.
What's cooking in your kitchen?