Happy Tuesday, ladies!! Is everyone enjoying this heatwave?!?! Yeah. Me either. At least we're all suffering from coast-to-coast TOGETHER! :-)
**group hug**
Anyway, because I don't have central air conditioning...the only cooking I do is early in the morning or late at night. Something about 90 degree heat (and rising) doesn't inspire me to turn on the oven. How are you dealing with keeping everyone fed during the heat? Are you a lucky person who has central air conditioning? Eat only things that can be grilled? Eating out a lot?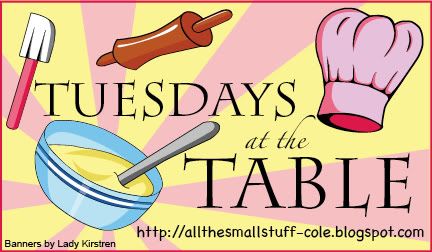 I love meringue cookies during the summer. They're light, barely require time in the oven and store well.
Lemon Ginger Meringues
2 egg whites
1 tsp lemon extract
1/8 tsp cream of tartar
1/8 tsp ground ginger
1/2 cup sugar
Crack eggs and let egg whites come up to room temperature in a medium bowl. Add lemon extract, cream of tartar and ginger to egg whites. Beat with an electric mixer (on medium) until they form soft peaks. Add the sugar a tablespoon at a time, beating on high until stiff peaks form.
Spoon egg white mixture about two inches apart (or you can use a decorating bag and round or star tips for a pretty design) onto parchment lined baking sheets.
Bake at 300 degrees for 10 minutes. Turn off oven and let cookies dry in a closed oven for 40-45 minutes. Transfer to a wire rack and let cool. Store in an airtight container.
What's cooking in your kitchen?