Hey gang!!! Did all my East Coast girls make it through Irene? We got hour upon hour of whipping wind and rain. There's a tree down in the back yard...but despite some flickering, the electricity never really went off on me. I'm really lucky. I hope you all faired as well as I did. A big "thank you" to all my loves that checked in on me via Twitter and email. :-)
I'm a sucker for mozzarella sticks. I don't have them often (
hello, calories!!)
, and the last time I tried to make them at home, I ended up with a pool of mozzarella in a pan. Luckily, I stumbled across a breading cheat on
Taste of Home
. Soooo yummy!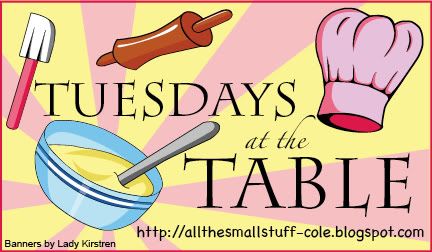 Mozzarella Sticks
12 pieces string cheese
12 egg roll wrappers
Oil for frying
Marinara sauce
Place a piece of string cheese near the bottom corner of one egg roll wrapper (keep remaining wrappers covered with a damp paper towel until ready to use). Fold bottom corner over cheese. Roll up halfway; fold sides toward center over cheese. Moisten remaining corner with water; roll up tightly to seal. Repeat with remaining wrappers and cheese.
In an electric skillet, heat 1/2 in. of oil to 375°.
(NOTE: I don't use a thermometer. I heat the pan on medium high for a few minutes and then test with a drop of water to make sure that the oil is hot.)
Fry sticks, a few at a time, for 30-60 seconds on each side or until golden brown. Drain on paper towels. Serve with marinara sauce.
What's cooking in your kitchen?