Now that fall is finally coming, it's time to bring out the crockpot. I should probably be cooking in my crockpot all year round... I'll have to work on that! In the meantime, here's one of my favorite crockpot meals. :-)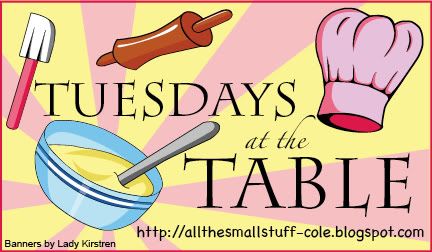 Crockpot Orange Chicken
1 1/2 pounds boneless chicken, cut in 2-inch chunks
1/2 cup flour
1 tablespoon olive oil, for browning the chicken
1/4 teaspoon salt
6 ounces (1/2 can) frozen orange juice concentrate, thawed (no pulp)
3 tablespoons brown sugar
1 teaspoon balsamic vinegar
3 tablespoons ketchup
Use a 4 quart slow cooker for best results. Dredge the chicken pieces in flour, and shake off the excess. Throw out any unused flour. Heat olive oil in a large skillet on the stove and brown the chicken on all sides. (Just sear it enough to get a nice coating).
Throw the chicken pieces into your slow cooker. In a small mixing bowl, combine the orange juice concentrate, brown sugar, balsamic vinegar, salt, and ketchup. Pour sauce mixture evenly over the chicken, and toss gingerly to coat.
Cover and cook on low for 6 hours, or on high for 3 to 4. Serve over white or brown rice.
What's cooking in your kitchen?