This may not be a popular opinion...but I'm so glad that summer is drawing to a close. Honestly, it's my least favorite season. I really dislike being hot and when it's humid, I can't breathe - darn asthma!
I'm so relieved that fall is coming. With it comes a lower electricity bill (turning off the AC is nice!), sweaters, pretty foliage and finally a kitchen that cool enough to cook in!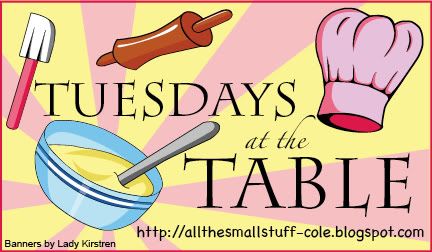 Raspberry Scones
1 3/4 cup flour
3 tablespoons sugar
2 1/2 teaspoons Baking powder
1/2 teaspoon salt
1/3 cup butter
1 egg, beaten
1/2 teaspoon vanilla extract
1/2 cup whole milk
3/4 cup frozen raspberries (or blueberries, blackberries)
3/4 cup white chocolate chips
In large bowl combine the sugar, flour, baking powder and salt. Cut in the butter. Stir in the berries and chips.
In a small bowl, combine your beaten egg, vanilla extract and whole milk. Add your wet ingredients to your dry ingredients and stir until the dough comes together.
Pat into a circle, about 8 inches wide and 2 inches thick. Cut into wedges and place on a greased baking sheet.
Bake at 400 degrees for 18-22 minutes.
What's cooking in your kitchen?