Happy Tuesday, ladies!! (For those of you reading this Monday night - you still have time to enter my mystery
giveaway
; it closes at midnight!) Did anyone else get the powerful thunderstorms that Boston did? Can I admit that I was secretly hoping the power would go out?
Warmer weather is coming...and this week I'm sharing a lighter dish. I just love a good salad during the summer. :-)
(This week's recipe comes from the Land O Lakes "Simply Spring" magazine.)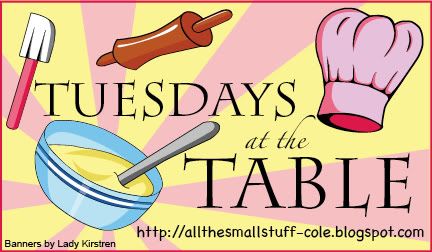 Beans & Greens Salad
1 can (15 oz) black beans, drained and rinsed
1 can (15 oz) garbanzo beans, drained
1/2 cup vinaigrette or Italian dressing
1 teaspoon freshly grated lime zest
1/4 cup sliced green onion
4 cups baby spinach
1/4 cup chopped fresh cilantro
4 oz provolone or mozzarella cheese, cubed
Combine beans, dressing and lime zest. Stir well and refridgerate until well chilled (and ready to use). Before serving, stir in remaining ingredients.
What's cooking in your kitchen?
If you're ready for an opportunity of a lifetime, you're in the right place at the right time to make it happen. The best news of all is that this great opportunity is absolutely free for you and everyone you know right now. Sign up now and be the first of your friends in this exciting new company and secure your place at the top of bamboopink! www.Bamboopink.net/allthelilstuff