Happy Tuesday, ladies!! And -
H
A
P
P
Y
E
A
S
T
E
R
!!
Did anyone get today off for
Patriots' Day
? Getting Friday off for Good Friday? At my company...you get neither of them off. Oh well. I'm looking forward to my next long weekend - Memorial Day!!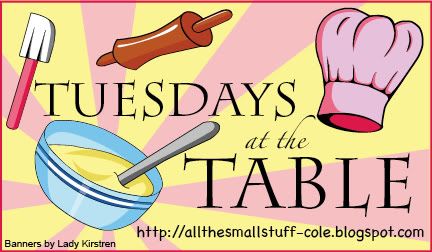 This week I'm sharing a bread pudding that just yells "spring" to me. My mom brings it to church, and it's gone in a flash!
Pineapple Bread Pudding
1/2 cup butter or margarine
4 eggs
5 slices of bread (crustless and cubed)
1/2 cup sugar
1 20 oz can of crushed pineapple (drained)
Cream together butter and sugar. Add eggs, one at at time and beat well. Add cubed bread and then pineapple. Stir, but take care not to over mix. Pour into a greased 9x13 pan and bake at 350 for an hour.
What's cooking in your kitchen?
P.S. I'll be hosting another giveaway this week!!