Happy Tuesday! Did everyone have a good weekend? Mine was rather quiet. While my friends were off camping, me & my needles 'o fire got two scarves done. :-) Mom is having knee surgery Tuesday morning. If anyone has a few extra minutes to send some good thoughts - I'd appreciate it!
We've well documented that I like Pinterest, right? Right. I saw these great looking potatoes, and decided on Monday that I just had to try them. They came out GREAT!!!!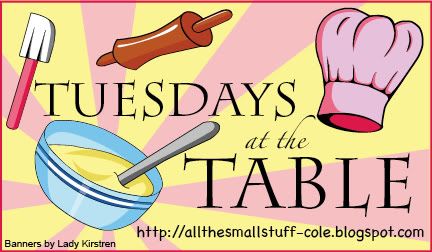 Hasselback Potatoes
6 Medium Size Potatoes
2 - 3 Cloves Garlic, thinly sliced
2 Tbsp Olive Oil
Butter (a few pats)
Sea Salt
Freshly Ground Black Pepper
Preheat the oven to 425˚F. Put the potato on a chopping board, flat side down. Start from one end of the potato, cut almost all the way through, at about 3 to 4 mm intervals.
Arrange the potatoes in a baking tray and insert the garlic in between the slits. Scatter some butter on top of each potato. Then drizzle the olive oil and sprinkle some sea salt and freshly ground black pepper.
Bake the potatoes for about 40 minutes or until the potatoes turn crispy and the flesh is soft.
Don't mind the tinfoil. I didn't feel like scrubbing a baking pan. :-)
What's cooking in your kitchen?