Happy Tuesday! Everyone get their trees up & decorate, Christmas cards finished and all their shopping done?! Yeah...me either. At least my Christmas cards are finished. So I'm not a total failure...
I'm sharing another peppermint recipe this week. What can I say? I love peppermint. I promise, next week will be mint-free...and likely not a dessert. This little beauty comes from
A Taste of Home
and is both easy and comes out pretty!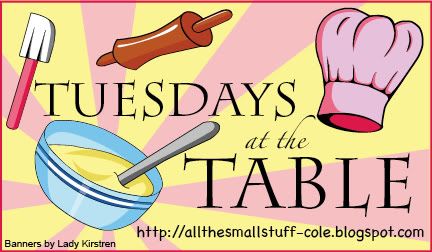 Peppermint Ribbon Cake
1 package white cake mix (regular size)
1/2 teaspoon peppermint extract
1/2 teaspoon red food coloring
1/2 cup plus 2 tablespoons crushed peppermint candies, divided
1 cup confectioners' sugar
1 tablespoon 2% milk
Prepare cake batter according to package directions. Transfer 1 cup to a small bowl; stir in the extract, food coloring and 1/2 cup crushed candies.
Spoon 2 cups of remaining batter into a greased and floured 10-in. bundt cake pan. Carefully top with peppermint batter; do not swirl. Top with remaining plain batter.
Bake at 350° for 35-45 minutes or until a toothpick inserted near the center comes out clean. Cool for 10 minutes before removing from pan to a wire rack to cool completely.
Combine confectioners' sugar and milk; drizzle over cake. Sprinkle with remaining crushed candies.
What's cooking in your kitchen?