Thanks to everyone that entered my last giveaway, and to everyone that is participating in my flip flop swap! You ladies are fabulous. :-)
NOTE: THERE WILL BE ANOTHER GIVEAWAY STARTING MONDAY (4/18)...OR SOONER!!
In honor of Prince William & Kate Middleton's upcoming nuptials, I'm sharing a nice British "tea" cake. Thank goodness I don't live across the pond, or I'd be looking for this cake a few times a week!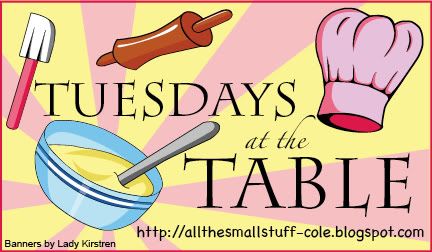 Cake:
7-ounce package butter tea biscuits
1 cup heavy cream
2 tablespoons honey
4 tablespoons (1/2 stick) butter
16 ounces (about 2 1/2 cups) bittersweet chocolate bits
1 teaspoon vanilla extract
Glaze
:
2 tablespoons butter
1/4 cup heavy cream
6 ounces (about 1 cup) bittersweet chocolate
To make the cake, with your hands break up the biscuits into 1/4- to 1/2-inch pieces; you want chunks, not crumbs.
In a medium microwave-safe bowl, combine the cream, honey and butter. Microwave on high for 1 1/2 minutes, or until bubbling. Add the chocolate and stir until melted and the mixture is smooth. Stir in the vanilla, then the crumbled biscuits. Spoon the mixture into the prepared pan, using the back of the spoon to smooth the top. Gently tap the pan on the counter to eliminate any air pockets.
An 8- inch Springform pan is recommended, but not required. Just make sure you spray the pan down with cooking spray!
Refrigerate for 3 hours or until thoroughly chilled.
Once the cake is chilled, prepare the glaze. In a small saucepan over medium heat, combine the butter and cream. When the mixture reaches a boil, remove it from the heat and add the chocolate, stirring until completely melted and smooth.
Carefully remove the sides from the pan (you may need to slide a paring knife around the inside upper edge to ensure the sides come away cleanly from the cake). Invert the cake onto a wire rack, then remove the pan. Set the rack over parchment paper to catch drips.
Pour the glaze evenly over the cake, allowing it to drip down and completely cover the top and sides. Allow to firm up, then transfer to a serving plate. Refrigerate leftovers.
What's cooking in your kitchen?
Want to be in business for yourself, but not by yourself? It is still

FREE

to sign up with Bamboopink and have your own personalized website to sell Bamboopink jewelry by JudeFrances. Over 25,000 people nationwide signed up in just over a month...and you can too! Click
HERE
. Don't want to sell, but want the inside track on discounts? Sign up!!