Happy Tuesday! I hope everyone is having a good week so far. :-) Is it bad that I'm already looking forward to the weekend?
This week I'm sharing the recipe from
Taste of Home
that I picked up for parmesan couscous. Super yummy...and a little lighter than your usual rice dish.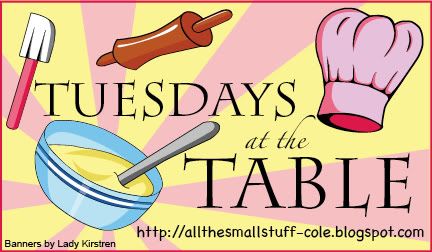 Parmesan Couscous
1 Cup water
1 tablespoon butter
3/4 Cup uncooked couscous
1/4 Cup grated parmesan
2 tablespoons chopped green onion
1 tablespoon diced pimento
1 teaspoon minced garlic
1/4 teaspoon ground pepper
Salt to taste
In a small saucepan, bring water and butter to a boil. Stir in couscous. Cover and remove from the heat. Let stand for 5 minutes and fluff with a fork. Stir in the remaining ingredients.
What's cooking in your kitchen?