Happy Tuesday, ladies! I hope everyone had a relaxing weekend - and got to do something special for their dad and/or the father of your child(ren). :-)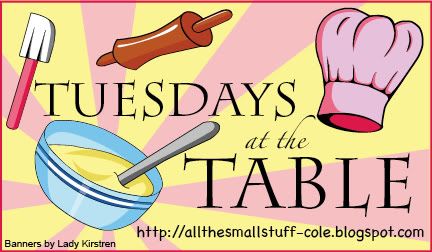 I know it sounds crazy...but I still like soup during the summer. Sure, it warms you up a little. Which does make it
perfect
for the cold weather. But I just can't say good-bye to soup for almost half the year. How about you?
Black Bean Soup
10-12 sun-dried tomatoes (
not
packed in oil)
1 cup boiling water
1 medium onion, chopped
3 garlic cloves, minced
1/4 tsp. cayenne
2 tbsp. vegetable (or canola) oil
1 tsp. ground cumin
1/3 cup water
1 can (28 oz.) crushed tomatoes
2 cans (16 oz) cooked black beans, undrained
2 tsp. dried cilantro
Cut up your sun-dried tomatoes (I use kitchen shears). In a small bowl, cover them with boiling water and set aside.
In a soup pot, saute the onions, garlic and cayenne in the oil for about 5 minutes, stirring frequently, until the onions are translucent. Add the cumin, water and crushed tomatoes. Cover and bring to a boil. Lower the heat and simmer for 5 minutes. Add the black beans (and their liquid) and cilantro and continue to simmer, stirring occasionally.
Slightly drain the sun-dried tomatoes. Add them to the soup, stir and cook for another 5-10 minutes, until the onions are tender. (Add more water if the soup is too thick for your liking.)
What's cooking in your kitchen?