Happy Tuesday!! I've been a bad blogger. A very bad blogger! I just realized that my last post was last week's recipe. How did that happen?!?!
I promise to do better! This is my last week at my current job. If you all don't mind - think happy thoughts for me. Just general "she'll find something fabulous, but in the meantime be terrifically entertaining on the blog" type of thoughts. :-)
Here's a little secret.... I have a
SodaStream
product review coming soon. And *gasp* I
might
be giving one away too!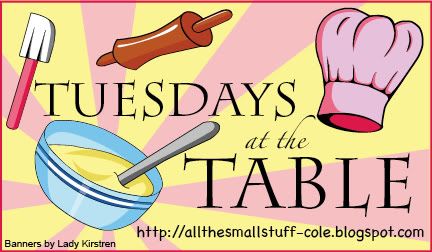 This week I'm sharing another summer-ish, fairly healthy salad. (You're welcome. Unless you hate salad... In which case, I'm sorry!)
Black Eyed Pea Salad
1 tsp. Dijon mustard
2 tbsp. cider vinegar
2 tbsp. vegetable oil
1 can black-eyed peas, drained and rinsed
1 package (10 oz.) frozen corn kernels, thawed
1 bell pepper (I like orange or red for sweetness and a pop of color), chopped thin
2 scallions, thinly sliced
Pinch of salt
Pinch of pepper
In a medium bowl, whisk the mustard, vinegar and oil. Add all your veggies. Toss to combine and season to taste.
What's cooking in your kitchen?