You know that you're boring when the highlight of your weekend was picking up a new dresser. True story! :-) Did any of you do something fun?
You might notice the poll in the top left corner. I'm starting a book club! If you're interested, tune back in on Wednesday when we take on the fun challenge of choosing our first book!
I fuzzy pink heart Nutella. I'm not alone, right? That stuff is heaven-sent! I've slightly altered a recipe that I found
here
.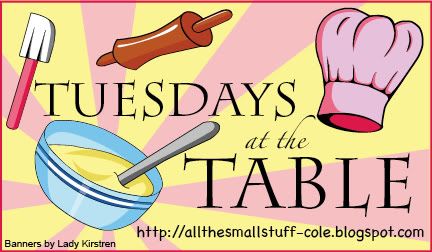 Nutella Pocket Cookies
1 cup butter, softened
1 package (8 ounces) cream cheese, softened
1 1/2 cups granulated sugar
1 1/2 teaspoon vanilla extract
1/2 teaspoon ground cinnamon
1/2 teaspoon espresso powder
2 1/2 cups all-purpose flour
1 1/2 cups Nutella (chocolate hazelnut spread)
In a large mixing bowl, cream together the butter, cream cheese, and sugar until smooth, light, and fluffy. Add the vanilla extract, cinnamon and espresso powder and mix well. Gradually add the flour to the creamed mixture and combine well after each addition. Divide the dough into four portions; cover and refrigerate until the dough is firm and easy to handle.
Remove one portion of dough from the refrigerator. On a floured surface, roll out one section of dough until it is about 1/4-inch thick. Using a circle cookie cutter that is approximately 3 inches in diameter, cut circles out of the dough (you should get about 12 per dough section) and place them on an ungreased cookie sheet. Place approximately 1 1/2 teaspoons of Nutella on each circle, slightly off-center, then fold each circle in half so that the edges meet and lightly press the edges to seal. Repeat this process for each portion of dough.
Bake the cookies at 350 for 12 – 15 minutes, when the edges are lightly browned. Leave the cookies on the cookie sheet for a few minutes before removing them to wire racks to cool.
What's cooking in your kitchen?