Quick reminder: If you're going to participate in book club, be sure to vote (in the top left corner) on our inaugural book!
How was everyone's weekend? Mine was pretty darn good!
Saturday was all about the errands, laundry and grocery shopping in the morning, a yarn run and Bed, Bath & Beyond field trip with my cousin in the afternoon, and an evening with my parents.
Sunday was a small bridal expo down the Cape with my cousin Kristin and our friend. Then some delicious Mexican food for lunch! The mansion that housed the bridal expo was absolutely GORGEOUS! I wish that we had been able to poke around more. I also wish that the valet hadn't scared the bejeepers out of me - making me forget my phone in the car. So, no pictures. :-( However, getting to spend some quality time with two of my favorite people totally made up for it!
This week I'm sharing zucchini fritters. It's no secret that I'm typically not a big fan of zucchini, but these suckers are delicious!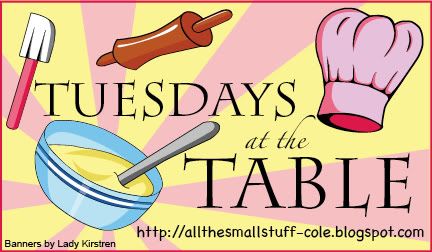 Zucchini Fritters
2 cups shredded zucchini (about 2 medium zucchini)
3 eggs
1 Tbs flour (coconut flour for those of you gluten free or on a paleo diet)
1/2 tsp sea salt
1/4 tsp freshly ground black pepper
Extra virgin olive oil (coconut oil or bacon grease for the paleo diet)
Shred zucchini by hand or in a food processor and set aside (if it is wet, blot it dry with a paper towel).
In a large bowl, beat eggs together. Sift flour into eggs and beat together. (Note: coconut flour often has clumps, hence the sifting.) Add the shredded zucchini, sea salt and freshly ground black pepper. Heat a large skillet and add your desired oil.
Spoon the mixture into the pan in desired sized fritters. Cook on each side until each side is browned and tender to the touch. (Prevent breaking by turning as few times as possible.) Serve warm.
What's cooking in your kitchen?