Reminder: Please vote on the April book club selection! The poll closes on Sunday.
Last week I lamented on how quickly the summer is coming...this week, I'm going to whine a little and say that I'm
COLD
! Dear Mother Nature, I'd like it if I didn't hear the word "snow" at the end of March. Thanks!
At least this gives me an excuse to pawn off another soup recipe on you lovely ladies. This one is a slight deviation of the recipe courtesy of
Taste of Home
. Super easy and quite tasty!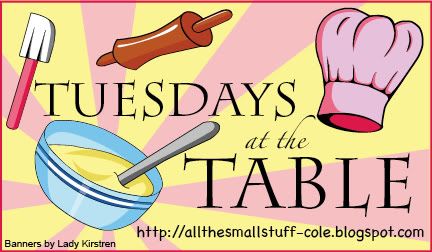 Carrot Broccoli Soup
1 medium onion, chopped
3 medium carrots, diced
2 celery stalks, chopped
1 tablespoon butter
3 cups fresh broccoli florets
3 cups milk, divided
1/2 teaspoon salt
1/2 teaspoon dried thyme
1/4 teaspoon dried rosemary
1/4 teaspoon pepper
3 tablespoons all-purpose flour

In a large saucepan coated with cooking spray, cook the onion, carrots and celery in butter for 3-5 minutes on medium heat. Add broccoli; cook 3-5 minutes longer. Stir in 2-3/4 cups milk, salt, thyme, rosemary and pepper.
Bring to a boil. Reduce heat; cover and simmer for 5-10 minutes or until vegetables are tender. Combine the flour and remaining milk until smooth; gradually stir into soup. Bring to a boil; cook a few minutes longer, until thickened.
What's cooking in your kitchen?
'