Happy Tuesday! If you've caught me on Twitter, you know that poor Meadow pulled a muscle or two in her back - so we've spent a quiet few days hanging on the couch cuddling, watching NetFlix and enjoying the wonders of the heating pad. :-) If anyone has homeopathic remedies for pulled muscles in canines, please send them my way!
This week I'm sharing a quick easy side dish (or meal) that has a lot of wiggle room for customization. Recipe adjusted from (and picture via) this
recipe
.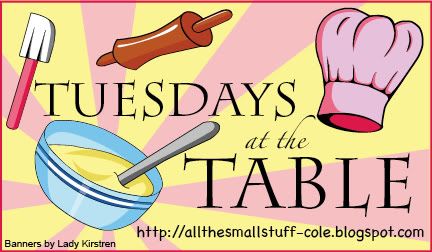 Herb and Cheese Stuffed Tomatoes
6 medium to large tomatoes
1/4 cup fresh italian parsley, chopped
3 tablespoons fresh basil, chopped
1/2 tablespoon thyme
1 tablespoon Italian seasoning
1/2 cup bread crumbs
1 cup shredded Italian cheese blend (cheddar, mozzarella, parmesan)
Extra virgin olive oil
salt and pepper to taste
Cut the tops off of the tomatoes and spoon out insides and set aside. Leave the thick tomato wall in tact being careful not to pierce through the skin.
In a medium sized bowl add in the tomato pulp, herbs, bread crumbs, cheese, and salt/pepper to taste. Toss ingredients together until well mixed.
Put your tomatoes in a lined 9×13 pan and fill each with the filling mixture. Top off with a sprinkle of olive oil. Bake for 18-22 minutes at 375, until the cheese is melted.
What's cooking in your kitchen?