Happy Tuesday, everyone! Between the blog re-design, two giveaways running this week, and the swap that Nola and I are hosting - this blog is hopping lately! I hope you'll all participate in both the
Frosty Paws
and
Think Pink
giveaways. :-) Quick reminder - if you're participating in the treat and toy swap, please get your packages in the mail!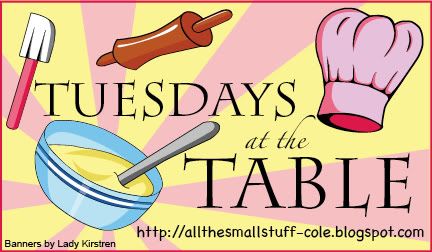 My crockpot is at my friend's house, so my playing in the kitchen lately has been mostly baking. I love fresh apples in New England!
Apple Streusel Muffins
2 apples, peeled and cored, finely diced
2 cups flour
2/3 cup sugar
2 tsp baking powder
1 tsp salt
2 large eggs
3/4 cup milk
1/4 cup butter, melted
2 tsp cinnamon
Streusel Topping
1/3 cup flour
1/4 cup butter, melted
1/3 cup brown sugar
In a large bowl, mix together wet and dry ingredients (except for apples) for the muffins until well combined. Gently stir in chopped apple. Scoop about 1/4 cup batter into each cupcake liner, about 2/3 full. Set aside.

In a medium bowl, mix together ingredients for streusel topping. Spoon streusel topping on top of the batter in each muffin cup. Bake for 20-25 minutes at 400 degrees.
What's cooking in your kitchen?