Happy Tuesday! I hope everyone is having a good week. Things are still busy in my little house. Having two new puppies in the house is
exhausting
! But, in a good way!
This week I'm sharing an
Emeril Lagasse
cookie classic. These meringues are so light and delicious.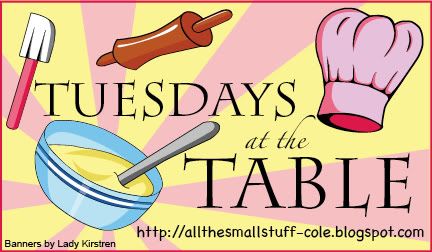 Forgotten Kisses Meringue Cookies
2 large egg whites, at room temperature
1/2 teaspoon cream of tartar
2/3 cup superfine granulated sugar
1 teaspoon vanilla extract
1 cup semisweet chocolate chips or finely chopped semisweet chocolate
1 cup finely chopped walnuts
Directions
Preheat the oven to 350 degrees F and line 2 baking sheets with parchment paper. Set aside.
In the bowl of an electric mixer, beat egg whites until foamy. Add the cream of tartar and beat until fluffy but not at all dry. (Be careful not to over beat.) Add the sugar gradually, about 3 tablespoons at a time. When 1/2 of the sugar has been added, add the vanilla extract. Continue beating and adding remaining sugar in batches, until all of the sugar is dissolved and the meringue is very shiny and tight. Gently fold in the chocolate chips and chopped nuts. Working one teaspoon at a time, push a teaspoonful of meringue from the tip of 1 teaspoon with the back of another teaspoon onto the lined baking sheets, leaving 1-inch of space between cookies. Place baking sheets in the preheated oven and turn the oven off. Leave the cookies (undisturbed) in the oven for at least 2 hours and up to overnight, or until cookies are crisp and dry.
What's cooking in your kitchen?