Howdy, ladies! Is everyone have a good week so far? I'm prepping for a really busy week - my CNA state exam (pray for me, if you're so inclined!), a trip to VT to pick up more foster pups and bring them to their foster home, the March of Dimes walk this weekend and a whole boatload of errands. Add potty training and socialization of two puppies and I'm exhausted just thinking about it! :-)
We're heading into almost 100 degree weather this week too. Which to me, means salads - and LOTS of them. I like a roll with my salad, and this recipe is quick, easy and pretty frugal. {Recipe and picture are via
Pinterest
.}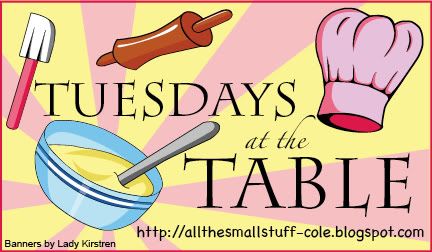 7Up Biscuits
2 cups Bisquick
Cut sour cream into biscuit mix, add 7-Up. Makes a very soft dough.
Sprinkle additional biscuit mix on board or table and pat dough out. Melt 1/4 cup butter in a 9 inch square pan. Place cut biscuits in pan and bake at 450 degrees until golden brown (about 15 minutes).
What's cooking in your kitchen?