Happy Tuesday, everyone! Did everyone have a good weekend? I did! Kind of... Friday I did a whirlwind tour of New England (MA to RI, RI to MA-NH-VT and back again) and got to help pick up a little of chiweenie pups for Furever Dachshund Rescue. It also provided me a few interesting moments:
Bringing a finch into Olive Garden for lunch with me and Laura.
Holding a puking puppy on the highway.
Tripping over an alpaca "toddler" and hurting my knee.
Getting spit at by a llama.
Meeting miniature horses, a donkey, a few types of chickens & ducks and a pair of peacocks.
Because I hurt my knee on Friday, I got sidelined the rest of the weekend. Which honesty
stunk
. I love the pups, but at a certain point, you want someone who's going to talk back to you!
Anywho...I'm sharing another pup-tastic recipe this weekend. I think all the pups in your life will enjoy it! (Taken from the Furever Dachshund Rescue FB page)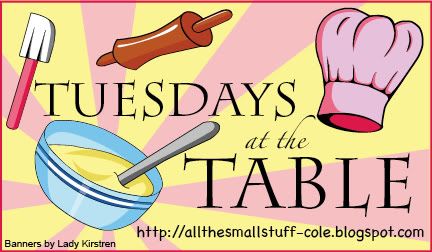 Homemade Frosty Paws

Three 6 ounce Containers of Plain, Low-Fat Yogurt (or greek yogurt)
1/2 Cup of Peanut Butter (Low Sodium)
1 Four Ounce Jar of Banana Baby Food
1 Tablespoon of Honey


In a medium bowl, combine all ingredients. Blend well. Pour mixture into small cups (pictured: Dixie
Cups).
Place dog bone in mixture (to serve as the handle). Freeze. Once frozen, peel away paper cup
and serve!

What's cooking in your kitchen?