Happy Tuesday! Despite all the rain in the last few days, my strawberries are growing like gangbusters. This may sound like smalltime news to you - which I
totally
understand - but this is my first year growing strawberries, so I'm so excited!
I've found a bunch of great recipes for strawberry breads/cakes in my mom's recipe drawer, and I think this is the one I'll be trying first.
In other news...the new puppy will be joining my family Wednesday night. I'm so excited. There's a chance that I'll have a foster pup to show off to you all too!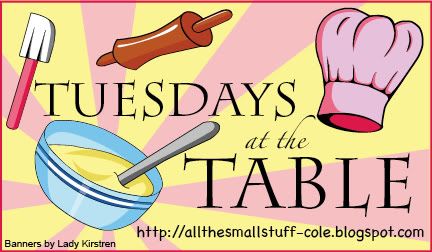 Strawberry Poppyseed Cake
1/2 cup butter, softened
2/3 cup sugar
1 egg
2 teaspoons grated lemon peel
1-1/2 cups all-purpose flour
2 tablespoons poppy seeds
1/2 teaspoon baking soda
1/4 teaspoon salt
1/2 cup sour cream

FILLING:
2 cups sliced fresh strawberries
1/3 cup sugar
2 teaspoons all-purpose flour
1/4 teaspoon ground nutmeg

GLAZE:
1/3 cup confectioners' sugar
2 teaspoons 2% milk
In a large bowl, cream butter and sugar until light and fluffy. Beat in egg and lemon peel. Combine the flour, poppy seeds, baking soda and salt; add to the creamed mixture alternately with sour cream, beating well after each addition.
Transfer to a greased and floured 9-in. pie pan; spread batter slightly up sides of pan, forming a well. Combine filling ingredients; spoon into the well. Bake at 350° for 30-35 minutes or until crust is golden brown. Cool for 10 minutes before removing from pan to a wire rack.

In a small bowl, combine confectioners' sugar and milk; drizzle over cake. Serve warm.
What's cooking in your kitchen?