Howdy, chickies! Did everyone get to enjoy their long weekend? Spend time with family and friends? BBQ something delicious? And - most importantly - thank a soldier (or veteran) for their service? I hope you answered a resounding
YES
to everything. :-)
I thoroughly enjoyed my weekend. Saturday, I got a little extra cuddle time with my pups. Then an afternoon
Kristin
(my cousin and one my favorite people) and her son. We did lunch, a trip to Lowe's (where we both made out like bandits on 2 for $12 geraniums), a craft store that is closing (again, making out like bandits) and a local farm/ice cream stand.
Sunday was filled with little errands and household chores. Monday...well, I missed a friend's cookout because my asthma is acting up. I miss everyone, but I know they understand that almost 90 degree heat and humidity just isn't good for this girl. Instead, I spend the day with mom (
HAPPY BIRTHDAY, MOM!!
) and reading.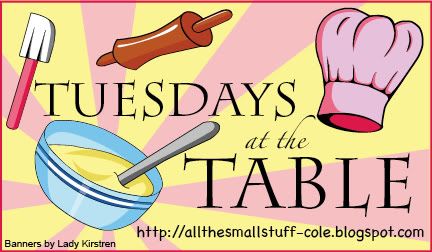 This week I'm sharing a "skinny" key lime pie. Truth be told - it's one of the few pies that I like. :-)
Skinny Key Lime Pie
1 ready-to-fill cookie crumb or graham cracker crumb crust
1 tablespoon plain gelatin
1/3 cup fresh lime juice or key lime juice
1 cup boiling water
Sugar substitute to equal 1/4 cup
13 ounce can cold evaporated skim milk
1/4 cup cold water
4-serving package instant vanilla pudding
1/2 teaspoon of lime zest, optional
Light or fat-free whipped topping
Thin lime slices for garnish, optional
In a blender container, combine plain gelatin and fresh lime juice. Wait one minute until softened, then add boiling water. Cover and blend on high speed until all gelatin granules are dissolved. Add sugar substitute, evaporated skim milk, water, pudding mix and lime zest. (Note that you can also use a hand mixer on "high".)
Cover and blend smooth. Chill in the refrigerator for about 20 minutes until mixture begins to set. Spoon into prepared pie shell and chill several hours until firm. Top with dollops of whipped topping and garnish with lime slices, if desired.
What's cooking in your kitchen?