Happy Tuesday! Did all you lovely, recipe-laden ladies see that I gave you an
award
yesterday? I did!
This week, I'm sharing one of my favorite dressings. It goes well with most salads and on a hot night, I like to just dip carrots and celery in it instead of cooking.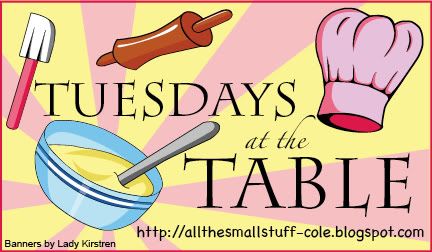 Avocado Ranch Dressing
½ Avocado
¼ Cup Mayonnaise
¼ Cup Sour Cream
1 Tbsp Buttermilk
1½ tsp White Vinegar
1/8 tsp Salt
1/8 tsp Dried Parsley
1/8 tsp Onion Powder
Dash Dill
Dash Garlic Powder
Dash Ground Black Pepper
2 Tbsp Tomato – Chopped (optional)
1 Tbsp Onion – Chopped (optional)
Place the avocado in a bowl and mash with a fork until it's smooth. Some small lumps are OK.
Add in the rest of the ingredients EXCEPT the chopped tomato and onion. Stir until everything is mixed well.
Place in a small serving bowl and top with the chopped tomato and onion (optional).
What's cooking in your kitchen?