Programming note: my wordless Wednesday (aka "here, look at my fur-kids") post didn't go up as scheduled. Darn you, Blogger! Look for puppy cuteness on Friday instead. :-)
OK...now, where were we? Are you having fabulous week?! I hope so! I also hope you're visiting my lovely co-host,
Andrea
. She's one of the sweetest people I've ever met and you should be reading her blog. True story!
Please remember that this is a "few rules" linky, so please post about the weekly topic in order to link up. Be sure to link to your specific blog post and not your blog. Any blogs linked just to get increased traffic (ie. totally off topic) will be deleted.
Please
don't make us do that! Finally -
please
do us a favor and visit some of the other ladies to see their answers!
This week' topic:
What three celebrities would you most like to be BFF's with?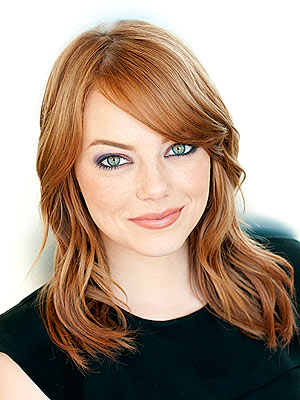 Emma Stone. She seems so down to earth, has great style and I want the scoop on kissing Ryan Gosling!
Piper Perabo. I love her on Covert Affairs, she seems so fun, and she actually answers when you send her a tweet. (Of course, she's new to twitter, so who knows how long she'll be able to keep up with people asking questions.) Love that!!!