Howdy, girls!! Did everyone have a fun weekend?! I did!! I got to hang out with Kristin Friday night, got to celebrate my Grandma's 89th birthday on Saturday and got
tons
of cooking, cleaning and organizing done on Sunday. :-)
This week I'm sharing a recipe that I tinker with each time I make it. I absolutely love spinach, and if I'm cooking for my mom (a vegetarian) this makes her happy - most people I know are looking for a little meat in their lasagna. To make the lasagna more "protein friendly", I tend to add ground turkey that I've given a quick browning to.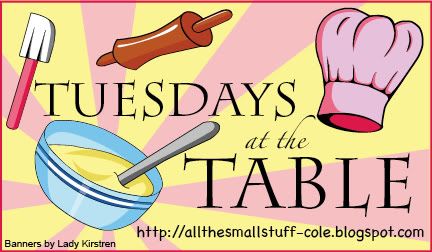 Creamy Spinach Lasagna
2 1/4 cups
chopped onion (about 2 medium)
2 or 3
garlic cloves, minced
1
(16-ounce) package frozen chopped spinach, thawed, drained, and squeezed dry
(or 2 and a half cups of FRESH spinach)
1/3 cup
all-purpose flour
3 cups
2% reduced-fat milk
1/4 teaspoon
freshly ground black pepper
1/4 teaspoon
ground red pepper
1
(26-ounce) jar marinara sauce, divided
12
cooked whole wheat lasagna noodles, divided
1 1/2 cups
(6 ounces) shredded part-skim mozzarella and asiago cheese, divided (or the "italian blend" cheese)
Heat oil in a large skillet over medium heat. Add onion, cooking 10 minutes or until onion is browned, stirring occasionally. Stir in garlic and spinach. Reduce heat, cover, and cook 3 minutes (until spinach is tender). Set aside.
Combine flour, milk, salt, black pepper, and red pepper in a small saucepan, stirring with a whisk. Bring to a boil over medium-high heat, stirring frequently. Reduce heat and simmer 1 minute, stirring frequently. Add 2 cups milk mixture to spinach mixture. Cover remaining milk mixture, and set aside.
Spread 1/2 cup marinara sauce in bottom of a 13 x 9-inch baking dish coated with cooking spray. Arrange 3 lasagna noodles over sauce; top with half of spinach mixture. Top with 3 lasagna noodles, 1 cup marinara sauce, and 3/4 cup cheese. Layer 3 more lasagna noodles, remaining spinach mixture, and remaining 3 lasagna noodles. Top with remaining marinara sauce. Pour reserved milk mixture over the top, and sprinkle with remaining 3/4 cup cheese. Bake at 375° for 50 minutes or until lasagna is browned on top.
What's cooking in your kitchen?