Happy Tuesday, ladies. This weekend, I read quite a few 9/11 posts. It was an honor to read all of your stories, memories and feelings. Such powerful emotion in each post... I'm sure we'll all never forget that day.
Weather is cooling (at least in theory), and I'm now in search of the perfect mac & cheese. This one caught my eye on
Taste of Home
!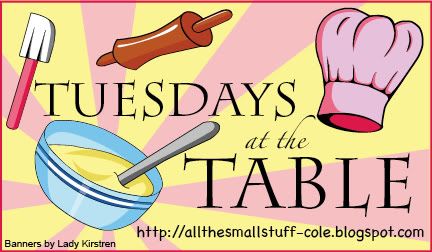 Ranch Mac & Cheese
1 package (16 ounces) elbow macaroni
1 cup 2% milk
1/4 cup butter, cubed
1 envelope ranch salad dressing mix
1 teaspoon garlic salt
1 teaspoon garlic pepper blend
1 teaspoon lemon-pepper seasoning
1 cup (4 ounces) shredded Monterey Jack cheese
1 cup (4 ounces) shredded Colby cheese
1 cup (8 ounces) sour cream
1/2 cup crushed saltines
1/3 cup grated Parmesan cheese
Cook macaroni according to package directions. Meanwhile, in a medium sauce pan, combine the milk, butter, dressing mix and seasonings; heat through. Stir in Monterey Jack and Colby cheeses until melted. Stir in sour cream.
Drain macaroni; stir into cheese sauce with the saltines. Sprinkle with Parmesan cheese.