Can someone explain to me why time is going so fast?! I love the holidays...and it's just going by too quickly this year! I just got my cards in from Shutterfly yesterday, and hope to have them all out in the mail in the next day or so. If you're not on my card list, but want to be -
EMAIL ME
!!
This week I'm sharing a cookie that I always make for Christmas. I don't think it's one that would be considered "traditional"...so who knows why I started making them. :-)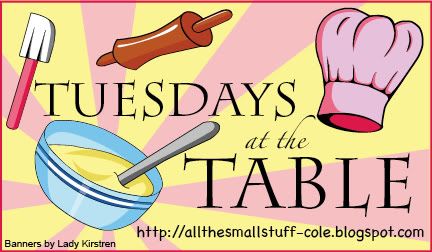 Jam Thumbprints
1 1/2 cups (3 sticks) unsalted butter, softened
1 cup granulated sugar
1 large egg
3 1/4 cups all-purpose flour
3/4 cup jam (my favorites are blueberry or black raspberry)
In a large bowl, beat butter and sugar until pale and fluffy (about 3-4 minutes on high with the electric mixer). Add egg and beat until well combined. Bring mixer speed down to low and add flour. Mix until just combined.
Shape dough into 1-inch balls. Place on a parchment lined cookie sheet, spacing a few inches apart (they spread a bit!).
Moisten your thumb with water and press into the center of each ball, making an good indentation. Place about a 1/2 teaspoon of jam in the center of each cookie. Bake at 350 for 18-20 minutes. Let cool for a few minutes and then transfer to a wire rack to finish cooling.
What's cooking in your kitchen?