Hi, ladies! Is everyone getting in the holiday spirit?
I am!!
In fact, I'm
so
in the spirit - that I'm extending the discount on my
Etsy site
! I'll have a few more things up tomorrow, and you can use coupon code:
SANTAPAWS2011
to get 10% off. Right now, I'm planning to extend it to Thursday night at midnight EST. :-)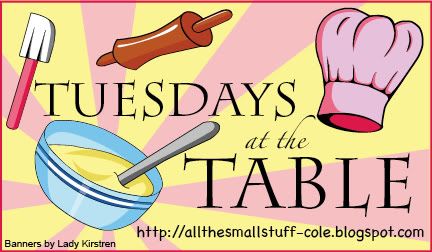 I'm sharing this recipe with you for the second time. I love it
that much
!! The first time around, was two years ago...and most of you lovely ladies hadn't meandered onto my blog yet.
It just isn't Christmas without at least one batch of these suckers. They are so addictive, that I only make them if I'm going to a party or can eat a few and leave them at someone else's house. :-)
Saltine Sweeties
1 sleeve (approximately) of Saltines
2 sticks of butter
1 cup of sugar
1 package (12 oz) chocolate chips
1/2 cup pecans or walnuts (chopped)
Line a large (12x18) cookie sheet with heavy duty aluminum foil. Place saltines in a single layer to cover the bottom of the pan.
Melt butter and sugar together in a saucepan & pour over saltines.
Bake at 350 for 5-7 minutes (until saltines start absorbing the liquid mixture). Remove from oven and sprinkle the chocolate chips over the crackers. Return to over for a minute or so - until chocolate chips are melted. Use a spatula to evenly spread the chocolate chips over the saltines and scatter the nuts across the top of the chocolate.
Cool in refrigerator for about an hour, remove foil from the bottom of the bars and break into chunks.
What's cooking in your kitchen?