Happy Tuesday! If you entered my
500 follower giveaway
, come back tomorrow when I reveal the winners. :-)
Here's a little secret... I love the winter. I'm not a huge fan of the snow, but I really like cold weather. I'd much rather be cold than warm, think cold weather means making heartier meals for the family and longer nights to snuggle on the couch with the pups (or a human) you love.
In that vein - I
love
chicken pot pie! I got this recipe from
Pillsbury.com
and made a few minor changes of my own. (Below is the original recipe, with a strike through anything I altered.)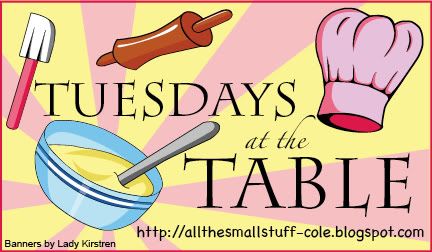 Chicken Pot Pie
Crust
1 box Pillsbury® refrigerated pie crusts, softened as directed on box
Filling
1/3 cup butter or margarine
1/3 cup all-purpose flour
1 3/4 2 cups chicken broth (I like either Swanson or Rachel Ray's brand)
2 1/2 cups shredded diced cooked chicken or turkey
2 cups Green Giant® Valley Fresh Steamers™ frozen mixed vegetables (of your choice), thawed
1 cup potatoes, par cooked and diced
Heat oven to 425°F. Make pie crusts as directed on box for Two-Crust Pie using 9-inch glass pie pan.
In 2-quart saucepan, melt butter over medium heat. Add onion; cook 2 minutes, stirring frequently, until tender. Stir in flour, salt and pepper until well blended. Gradually stir in broth and milk, cooking and stirring until bubbly and thickened.
Stir in chicken, mixed vegetables and potatoes. Remove from heat. Spoon chicken mixture into crust-lined pan. Top with second crust; seal edge and flute. Cut slits in several places in top crust.
Bake 30 to 40 minutes or until crust is golden brown. During last 15 to 20 minutes of baking, cover crust edge with strips of foil to prevent excessive browning. Let stand 5 minutes before serving.

What's cooking in your kitchen?