Happy New Year!! :-) I hope everyone had a good time ringing in the New Year. I had a really nice night with my cousin, her fiance & their son. There was a yummy dinner of prime rib, cheesy bacon mashed potatoes & green beans, a little friendly competition on the Wii...and otherwise just enjoying each others company.
Can I say that I'm happy to have made it through the holidays?! I love them...but I'm glad that I have a few months before I need to think about getting ready for the next round. :-)
Did you see that I'm
giving away
a copy of MyMemories Digital Scrapbooking Software? You should
enter
! It's so much fun to play with!!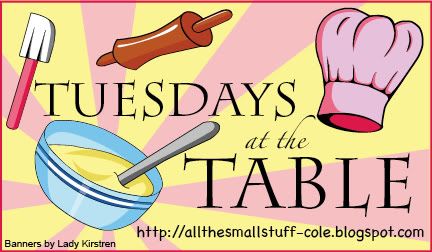 A whole lot of people are vowing to eat healthy in the New Year, so I'm pulling out a healthy, hearty meal that I really enjoy!
Quinoa Stuffed Peppers
1 can
(14-1/2 ounces)
vegetable broth
1/4 cup water
1 bay leaf
1 cup quinoa, rinsed
6 bell peppers (red, yellow, green - your choice)
4 medium carrots, finely chopped
2 medium onions, finely chopped
1 tablespoon canola oil
2 tablespoons sunflower kernels
2 teaspoons dried parsley flakes
1/2 teaspoon salt
1/2 teaspoon dried basil
1/2 teaspoon dried oregano
1/2 teaspoon paprika
1/8 teaspoon dried marjoram
1/8 teaspoon dried thyme
Dash cayenne pepper
In a small saucepan, bring the broth, water and bay leaf to a boil. Add quinoa. Reduce heat; cover and simmer for 12-15 minutes or until liquid is absorbed. Discard bay leaf.
Cut peppers in half lengthwise and discard seeds. In a large pot, cook peppers in boiling water for 3-5 minutes or until crisp-tender. Drain and rinse in cold water; drain on paper towels.
In a large nonstick skillet, saute the carrots and onions in oil until tender. Add the quinoa, sunflower kernels and seasonings; cook and stir for 2 minutes or until heated through. Spoon into pepper halves. Place in a baking dish coated with cooking spray. Bake, uncovered, at 350° for 20-25 minutes or until peppers are tender.
What's cooking in your kitchen?