It's only been one day of class, and I've already been sucked into being the one to spearhead "snack time" for out group. Heeheehee...suckers! Oh, wait. Maybe I'm the sucker. Eh, whatever. I'm using this opportunity to feed the group breakfast cookies.
Fairly quick to make and healthier than a standard cookie!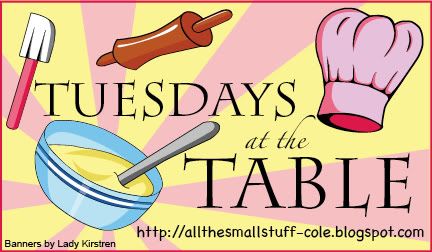 Oatmeal Breakfast Cookies
1/2
cup
butter, softened
1/2
cup
smooth peanut butter
1 1/2
cups
all-purpose flour
1
cup
golden raisins (or dark chocolate chips)
Preheat oven to 375 degrees F. In large mixing bowl beat butter and peanut butter with electric mixer on medium to high speed for 30 seconds. Add sugar, baking soda, and salt. Beat until combined, scraping sides of bowl. Beat in water, egg, and vanilla until combined. Beat in flour until combined. Beat in as much of the rolled oats as you can with mixer. Stir in any remaining rolled oats. Stir in raisins and oat cereal.
Drop dough by large spoonfuls (and I mean BIG) about 3 inches apart onto an ungreased cookie sheet. Flatten slightly. Bake for 10 to 12 minutes or until edges are lightly browned. Cool on cookie sheet for 5 minutes. Transfer to a wire rack and let cool completely.
What's cooking in your kitchen?