I've seen some of my bloggy buddies playing this game every week. So, I'm taking the plunge and joining in for the first time!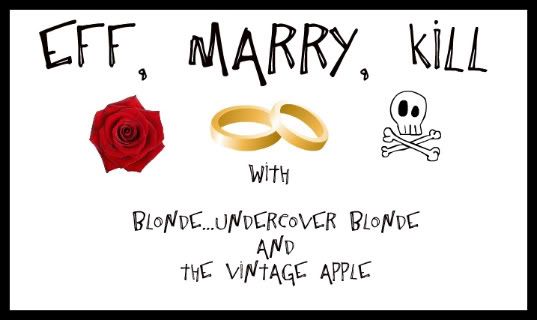 Because I love NCIS: LA so much, I'm making them my first edition. :-)
Eff. Mary Deeks is scruffy and funny. Sweet. Oh...and HOT.


Marry. Callen is just a little dangerous...but really loyal. And have you seen those eyes?!?!

Kill. I'm glad they took Nate off the show. He was so freaking annoying!
What do you think? Did I make the right choices?