Happy Tuesday! Thanks to you lovely ladies who commented, tweeted or emailed me your support yesterday. It gave me the boost of confidence I needed for my first day of clinicals. :-) You are all
AWESOME
!
This week I'm bringing back one of my favorite leftover chicken recipes. I'll pick up a rotisserie chicken instead of cooking it myself sometimes - sure I'm probably cutting corners, but I'm OK with that!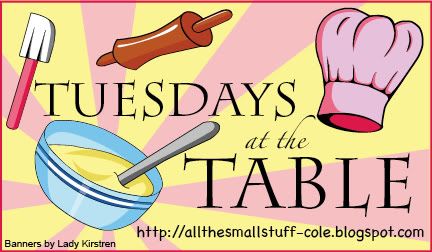 Curried Chicken Salad
3 cups cubed cooked chicken
1 cup diced celery
1 cup sliced green onions
1/2 cup dijon mustard
1/3 cup chutney
2 tablespoons olive oil
1 1/2 teaspoons curry powder
pinch of salt and pepper
In a large bowl mix mustard, chutney, oil, curry powder, salt and pepper. Stir well. Add in chicken celery, and green onions. Toss ingredients until the chicken is well coated. Chill and serve.
My two favorite ways to eat this is 1. On top of a garden salad; 2. In a chicken salad melt with provolone cheese and whole wheat bread. Yum!
What's cooking in your kitchen?
P.S. Come back on Thursday! This week for 3 on Thursday,
Andrea
and I will be talking about our three favorite comfort foods. We'd love it if you'd post yours and share with the group too!