Happy Tuesday, and Happy International Vegetarian Week! I always feel like I forget to let you all know about these food-based "holidays", so I'm glad I remembered this one. :-)
I was going to do a post about crockpot pot roast...but I see the irony in doing that directly after pointing out that it's vegetarian week. So we'll come back to that at a later date! This time, let's go with a nice crunchy salad!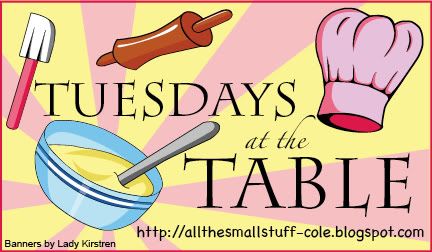 Southwestern Salad & Avocado Lime Dressing
2 cups chopped romaine lettuce
1 ½ cups cooked pinto beans or 1 15-oz. can pinto beans, rinsed and drained
1 cup grape tomatoes, rough chopped
½ cup fresh or frozen (thawed) corn kernels
¼ cup chopped green onions
2 Tbs. chopped cilantro
1 ripe avocado
¾ cups prepared (not chunky) salsa
½ cup sour cream
3 Tbs. lime juice
Tabasco sauce, optional
⅓ cup crushed corn tortilla chips (about 20 chips), optional
Combine lettuce, beans, tomatoes, and corn in clear glass bowl. Sprinkle green onions and cilantro on top.

Mash avocado in separate bowl, and whisk in salsa, sour cream, and lime juice. Season with hot sauce (if using), and salt & pepper, if desired. Pour dressing over salad, toss well, and top with crushed corn chips.
What's cooking in your kitchen?