Happy Tuesday!!! How in the world is Thanksgiving two weeks away?!?! The year is completely flying by! It just occurred to me today that I wasn't doing NaBloPoMo (National Blog Posting Month) for the first time since starting this blog. Oops! I'll be on the ball next year...
Instead, I'm going to embrace the holiday season. Bring on Christmas!!! And in that spirit, I will be doing a product review and hosting an online party for
Initials Inc
. I'll tell you all about my sweet friend Sonya, the awesome products and ordering details later this week! The online party is currently set to run Thursday (November 10th) through Tuesday (November 15th). Stay tuned. :-)
Last Friday, my friend and I were watching Giada DeLaurentiis. This
tart recipe
came on, and seeing as I love both chocolate and hazelnuts - I just had to try it!! It is so yummy.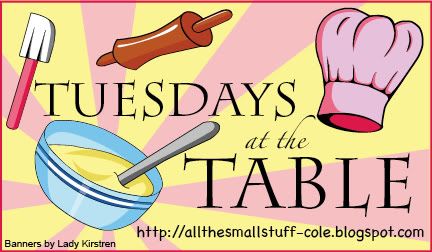 Chocolate Hazelnut Tart
1/2 cup sugar
2 tablespoons all-purpose flour
3 eggs, beaten
1 1/2 cups peeled, chopped, and toasted hazelnuts
8 ounces bittersweet chocolate chips (about 1 cup)
1 cup corn syrup
2 tablespoons butter, melted
1 teaspoon vanilla extract
1/4 teaspoon salt
1 store bought frozen pie crust, defrosted
Preheat the oven to 325 degrees F.
In a large bowl, mix together the sugar and the flour. Add the eggs, hazelnuts, chocolate chips, corn syrup, butter, vanilla, and salt. Stir well. Pour the mixture into the pie crust. Bake for 1 hour.
Cool the tart for at least 30 minutes before serving.
What's cooking in your kitchen?