Holy moley! How is it Thanksgiving week already?! I'll be posting about the Plymouth Thanksgiving Day parade on Wednesday. Let me just say - it was awesome!! A "What I'm Thankful For" post will be up Thanksgiving Day too (if Blogger cooperates!).
As we get ready to spend time with our families (and partake in some Black Friday shopping), let me take a moment out and say how thankful I am for you lovely ladies! That you come and visit me each week simply astounds me. Your recipes and nutritional articles are impressive, insightful and inspiring! From my house to yours -
HAPPY THANKSGIVING
!!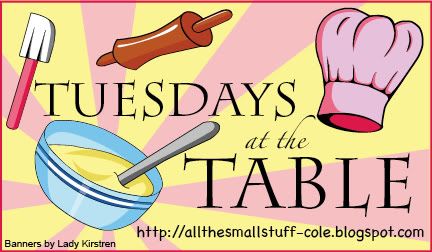 OK, so you've got your big family meal done, and now you need to start determining how you're going to use the leftover 15 pounds of turkey in the next few days. I mean, I can't be the only one that thinks people are going to eat more than they actually do...right?
Might I suggest Michael Chiarello's
turkey soup
?! It is soooo delicious!
Next Day Turkey Soup
2 quarts chicken broth
1 turkey carcass, all meat removed
1 onion, halved, plus 1 onion, minced
1 carrot, halved lengthwise, plus 1 carrot, minced
1 whole stalk celery, plus 1 more stalk, minced
2 bay leaves
3 cups dark turkey meat
2 garlic cloves, smashed
2 tablespoons olive oil
1 carrot, minced
1 stalk celery, minced
3 cups leftover cooked Thanksgiving side vegetables (example: Brussels sprouts, sweet potatoes, green beans)
1 tablespoon chopped fresh sage leaves
Put chicken broth, turkey, onion halves, carrot halves, 1 celery stalk, and 1 bay leaf in a large stock pot. Bring to a boil, then simmer about 1 1/2 hours. Finely dice the remaining onion, carrot and celery and reserve.
Dice the turkey meat. Make sure meat pieces are no larger than the size of a soup spoon. (If preparing soup the next day, be sure to store leftover turkey meat in an airtight container before placing it in the refrigerator, top with 1 or 2 ladles full of broth to keep meat moist.)
Before straining broth, remove large bones and carcass with tongs. Strain the broth through a sieve, covered with wet cheese cloth. Discard the solids. Transfer broth to a bowl set in a bath of ice water, which will cool the broth quickly and help keep it fresher longer. This can be done the night before and stored in the refrigerator until the next day.
In a large soup pot, heat garlic cloves in the olive oil. Allow to brown slightly and add minced carrots, celery, and onion. Sweat over medium-low heat until softened, about 7 or 8 minutes.
Dice the leftover vegetables (here Brussels sprouts, sweet potatoes, and green beans). Add the chopped sage to the soup pot along with the turkey broth and the remaining bay leaf. Bring to a simmer. When simmering, add left over veggies and diced turkey meat to the soup. Bring it back up to a simmer. Finally, add the potatoes/sweet potatoes to the center, and gently push them down. Turn the heat off and cover. Allow to sit and steam for 5 to 7 minutes.
Let simmer for 5 more minutes and serve.
What's cooking in your kitchen?